Feed My City operates in Manchester, Salford, and Trafford. The map below shows the separate postcodes we have delivered to since we began in 2019.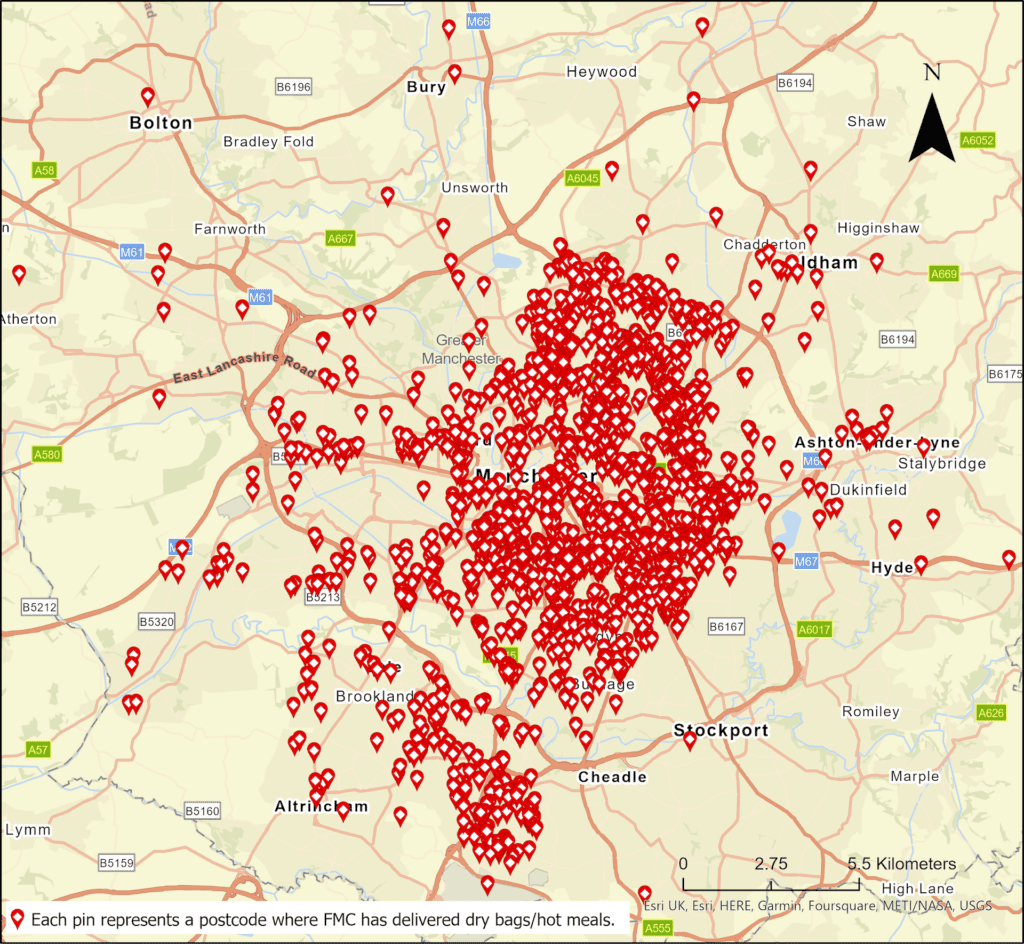 Feed My City partners with many organisations in different parts of Greater Manchester to provide freshly cooked hot nourishing meals.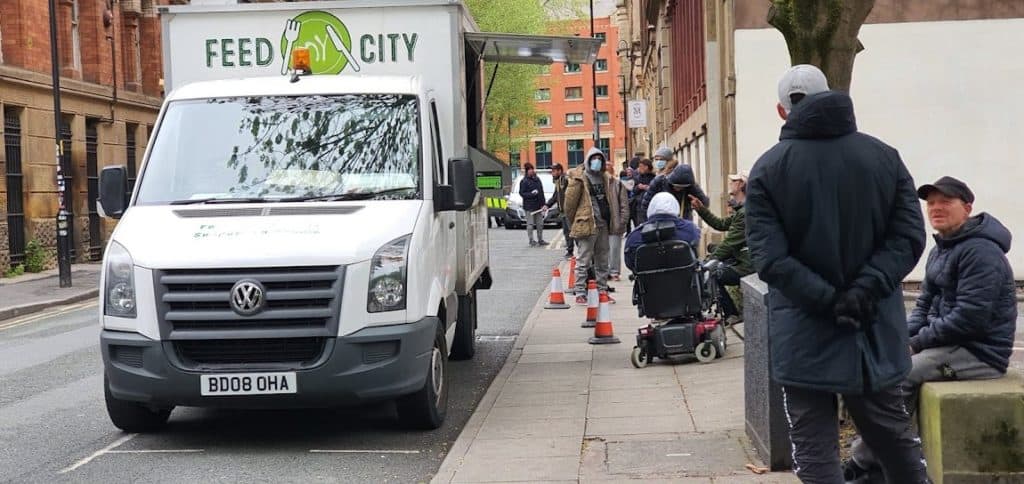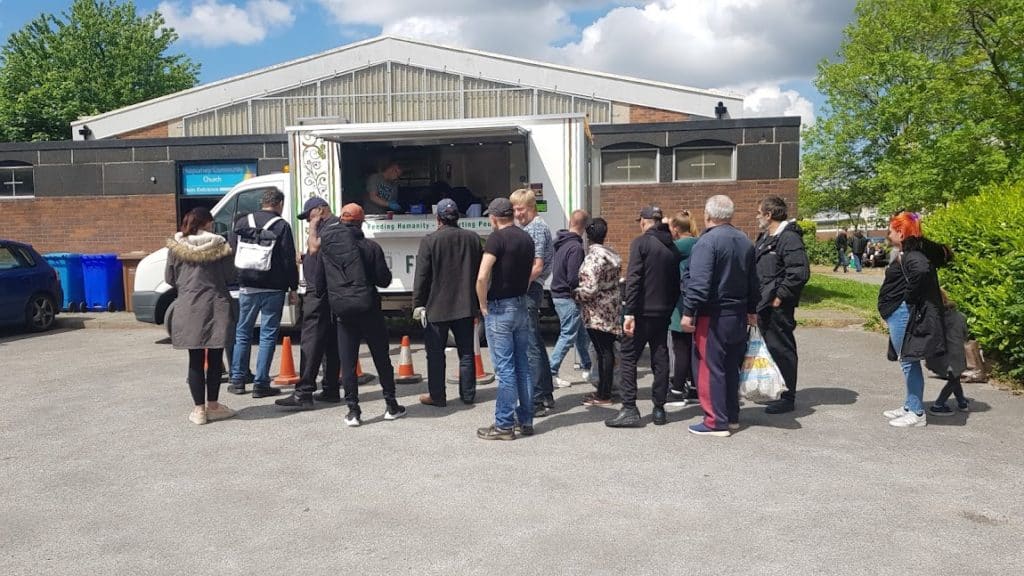 Manchester City Centre working with Banardo's and Manchester City Council during the lockdown.